Edgo, through its corporate finance and investment management arm, Edgo Ventures, has been awarded the expansion project of the Queen Alia International Airport (QAIA) in Jordan. The Government of the Hashemite Kingdom of Jordan announced a 25-year agreement with the ADP Consortium to expand and rehabilitate the QAIA through a competitive bid process.
IFC, the private sector arm of the World Bank Group, assisted the government of Jordan in structuring the transaction, which is expected to mobilise over $700 million of private investment in the country's airport sector, bridging a critical gap in infrastructure and promoting Jordan as a regional economic and tourist destination.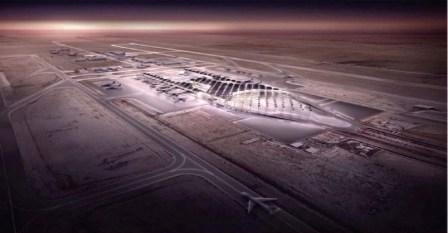 The ADP Consortium is composed of the Edgo, Aeroports de Paris Management (ADPM), Joannou & Paraskevaides (Overseas) Ltd., J&P-Avax, Abu Dhabi Investment Company (ADIC) and Noor Financial Investment Company. ADPM is a leading airport operator, and in addition to those in France, it operates 23 airports worldwide. J&P and J&P Avax are leading construction companies operating in the Gulf, Africa and Europe having constructed important airports in the Middle East and Pakistan. ADIC is a leading investment house from Abu Dhabi. Noor Financial is a major financial institution from Kuwait. The ADP consortium beat off stiff competition from four other international groups that had been shortlisted to bid for the build-operate-transfer (BOT) project.
Built in 1983, the QAIA is Jordan's principal airport, accounting for over 97 percent of all air traffic. Current capacity constrains the airport's ability to add more flights and serve more passengers. Under the agreement, the private sector partner will operate and upgrade existing airport facilities. ADP Consortium will also construct a new terminal designed by world-class architects Foster + Partners, who have designed airports in Beijing, Hong Kong, and the United Kingdom.