Edgo's Chairman, Munib R Masri, has launched a research and development endowment fund at the University of Jordan. The Al Quds Endowment for Scientific Research and Quality of Education will support scientific research and education and develop educational opportunities for students from Jordan and Palestine.

Seeding the fund with a donation of $1.4 million from the Munib R. Masri Development Foundation (MDF), Mr Masri announced that Edgo would also donate $140 thousand to the fund every year for the next ten years. In early 2016, construction will begin at the University of Jordan on a dedicated center for the endowment.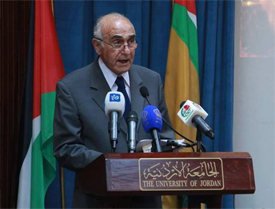 The research and development endowment will help develop partnerships between leading regional and international universities, including Al Quds University in Jerusalem, Palestine, and develop scientific research in areas of common interest and encourage the exchange of academic staff and students.
In 2007, MDF established the Institute of Energy and Natural Resources at the American University of Beirut to support and promote energy research.