Edgo has teamed up with the local Iraqi Construction and Consultants Bureau (ICCB) in an EPC project for the construction of Petronas Carigali's base camp complex in Garraf, Iraq.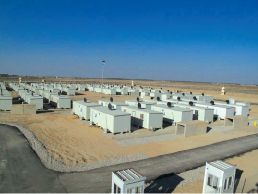 The Garraf facilities, near the southern Iraqi city of Nasiriyah, 230 miles south of the Iraqi capital, include accommodation, offices, catering and dining facilities, clinic, recreation zones, workshops and warehousing.
The construction contract of the base camp facility will be followed with an Operation and Maintenance contract to include camp management, security and catering. The camp is accommodating Petronas personnel during the drilling, construction, commissioning and operations of the Garraf Early Production Facility.