A high level Chinese delegation, headed by the Vice-Chairman of the People's National Congress, Mr Xiangba Pingcuo visited Edgo Chairman, Munib R Masri's home, Beit Felasteen in Nablus, Palestine.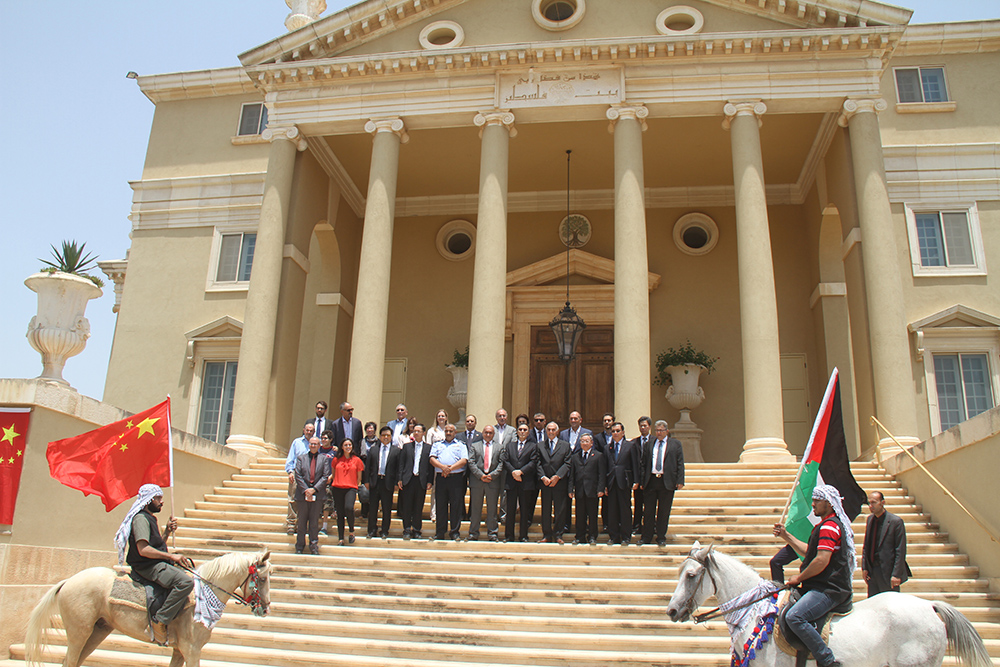 During the July 13 visit, the delegation were joined by the Chinese ambassador to Palestine, Mr Chen Xingzhong, and his team. The delegation was given a tour of Beit Felasteen and then joined Mr Masri and his family for a traditional lunch. Various Palestinian dignitaries were also present, including Dr. Imad Abu Kishek, President of Al Quds University in Jerusalem.
The purpose of the visit was to strengthen ties between the two countries and to discuss China's One Belt, One Road initiative (OBOR). One of the largest overseas investment drives by a single country, OBOR is a plan for trade-boosting infrastructure projects along two routes – one which follows the ancient Silk Road from China through central Asia and the Middle East to Europe and the other linking China to southeast Asia and east Africa by sea.
Munib R Masri is the vice-chairman of the Silk Road Chamber of International Commerce, (SRCIC), a non-governmental trade body set up to promote the renaissance of the Silk Road.
The delegation also met with President Abbas and members of the Palestinian Legislative Council.