Omar M. Masri, chairman of the Al-Quds Academy for Scientific Research (QASR) and board member of the Munib & Angela Masri Foundation (MAF) has signed a sponsorship and cooperation agreement with Basma Al-Nazer, founder and CEO of the Khoyoot Foundation for Development and Training (Khoyoot) (https://khoyoot.org).
The signing ceremony was attended by Yazan Abu Jbara, co-founder of Khoyoot and Dr. Ashraf Bany Mohammed, senior policy advisor for MAF. The agreement incorporates a commitment from MAF to sponsor the establishment of a training center for Khoyoot in Al-Baqa'a refugee camp in Jordan. The training center shall have a capacity to train up to 20 women in embroidery in each cohort to help them access more employment opportunities and create a sustainable source of income.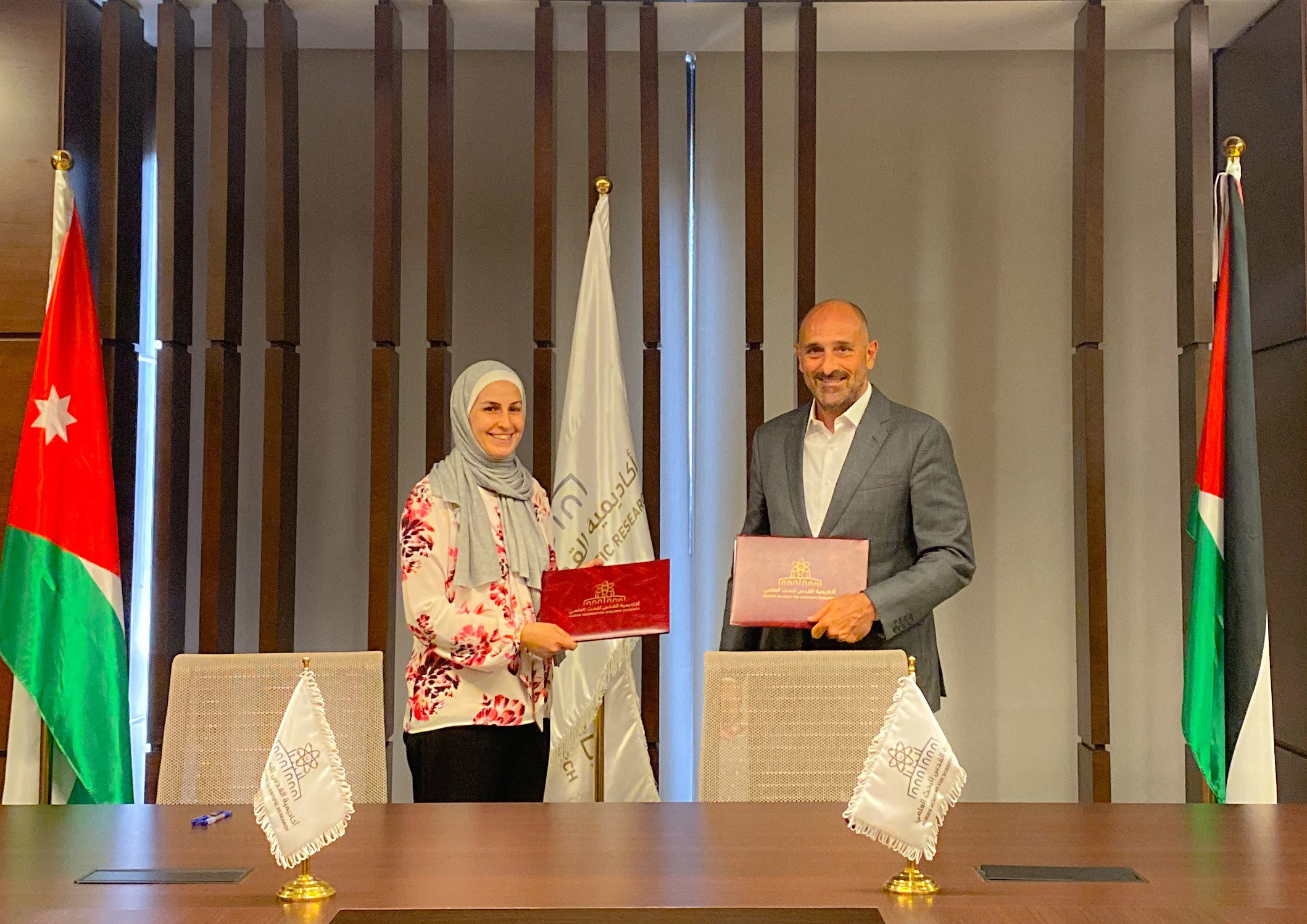 Mr. Masri highlighted the impact of this cooperation, which will allow women in Al-Baqa'a camp obtain access to high quality vocational and technical training programs aimed at developing their skills and income, while preserving part of the national heritage and history. He also affirmed MAF's long-standing commitment to support local community development and skills-development especially for women and the youth.
Ms. Al-Nazer expressed her gratitude to MAF for their financial support to establish the training center in Al-Baqa'a camp. She said that this agreement will help Khoyoot scale its capabilities to engage more women inside the camp as well as invest more in developing new programs and products for the local community.
The Munib & Angela Masri Foundation is an independent, non-profit institution established in 1970 and works in various fields of development, including education, health, scientific research, culture, and economic empowerment, in partnership with various institutions across Jordan, Palestine and Lebanon.