Edgo VC has led a US$400k seed round investment in micro-lending startup Interactive Solution for Financing ("Solfeh"). This funding round has included co-investment from an angel investor and will be completed by an investment from a venture capital fund. These new investors have joined existing shareholders, Oasis500 and Solfeh founder and CEO, Ali Tabbalat.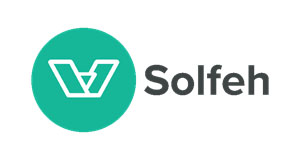 This primary capital raise will enable Solfeh to expand its services beyond Jordan to regional markets as well as develop its product offering for the private sector. In its five years of operation in Jordan, Solfeh has extended 2,808 loans to 2,541 employees in more than 60 public sector enterprises.
Solfeh's loan book currently stands at US$3.5m with only seven non-performing loans (totaling only US$4,705), a testament to the robustness of the company's business model, the quality of its loan book, and its sound leadership.
Founded in 2015, Solfeh is a fintech micro-lending platform that grants access to critical emergency funding in an easy and frictionless manner. Since its inception, Solfeh's loan book has grown at a compound annual growth rate of 295% and annual sales have seen an average year on year increase of over 20x.
Edgo VC is the venture capital arm of Edgo, under which the group's direct and indirect venture capital activities are consolidated. Edgo VC takes an opportunistic approach to venture capital investing and is sector, stage, and region agnostic.