Group managing director, Omar M Masri attended the annual Silk Road Chamber of International Commerce (SRCIC) summit in Xi'an, China between the 6th and 8th December.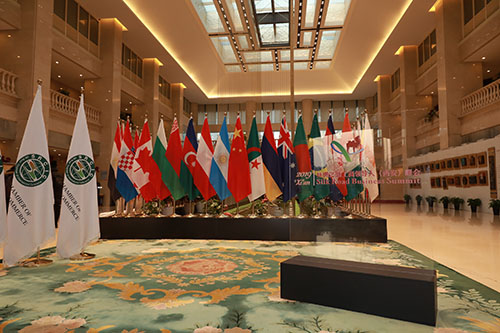 The conference, held at the Paradise Resort, Xi'an was opened by Lu Jianzhong, chairman of the SRCIC. Two full days of presentations and forums followed with subjects covered including the Silk Road Development Fund and the sustainable development of the Belt and Road Initiative (BRI), a global development strategy to promote the renaissance of the Silk Road, an ancient network of trade routes connecting East and West. 
On the second day of the conference, Omar M Masri gave the keynote speech during a forum about Belt and Road Financing and Pragmatic Cooperation. During the speech Mr Masri spoke of the importance of the Public Private Partnership (PPP) model to the Belt and Road Initiative and his experience of successful PPP projects, including the Build Operate Transfer (BOT) project at Queen Alia Airport in Amman, Jordan.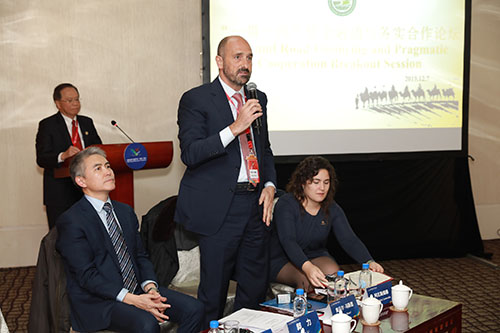 In his speech, Omar M Masri said: 
"Pragmatically speaking, I believe that the PPP model will be the new normal of project financing for BRI, given the squeeze on government finances, which has forced a rethink of how projects and public services are paid and funded, and how they reform the economic model in the region to be more sustainable, productive, and efficient. 
For increased scale and speed of BRI, I would encourage Chinese banks to seriously consider investing in a few, select group of Middle East and North Africa (MENA) banks.  Equity investments in the MENA banking sector would provide China with a seat at the table, alongside the regional decision makers in the private sector.  By injecting some capital, technical know-how and support, the Chinese banks would unlock private pools of capital in MENA for the purpose enabling the funding environment for BRI PPPs." 
During the conference, Stjepan Mesic, the former president of Croatia was given the SRCIC Lifetime Achievement award and David Saganelidze, chairman of the Partnership Fund of Georgia and Aliaksandr Yarashenka, head of the administration of the Great Stone Industrial Park, were both honored with the SRCIC outstanding leadership award.