This month marks the tenth anniversary of Queen Alia International Airport's terminal, which replaced the airport's three terminals; a decade which has seen the expanded airport have a significant impact on the Jordanian economy, as well as win a number of prestigious awards.
Edgo is a founding member of Airport International Group (AIG), which was granted a Build-Operate-Transfer concession for the new terminal in 2007. The PPP (public-private partnership) has seen AIG invest $750 million for the construction of the terminal building which offers enhanced passenger experiences through upgraded services for up to nine million annual passengers.

Opened in 2013 by His Majesty King Abdullah, the new terminal has had a significant impact on the Kingdom creating over 238,000 jobs in 2019 and contributing more than JD2.5 billion to the national economy (approximately 8.9 per cent of local GDP), according to a comprehensive study conducted by International Air Transport Association (IATA) Consulting.

Additionally, over the past decade, QAIA's airline and destination networks peaked at 50 and 79, respectively, while passenger figures reached a high of over 8.9 million in one year for the first time in its history.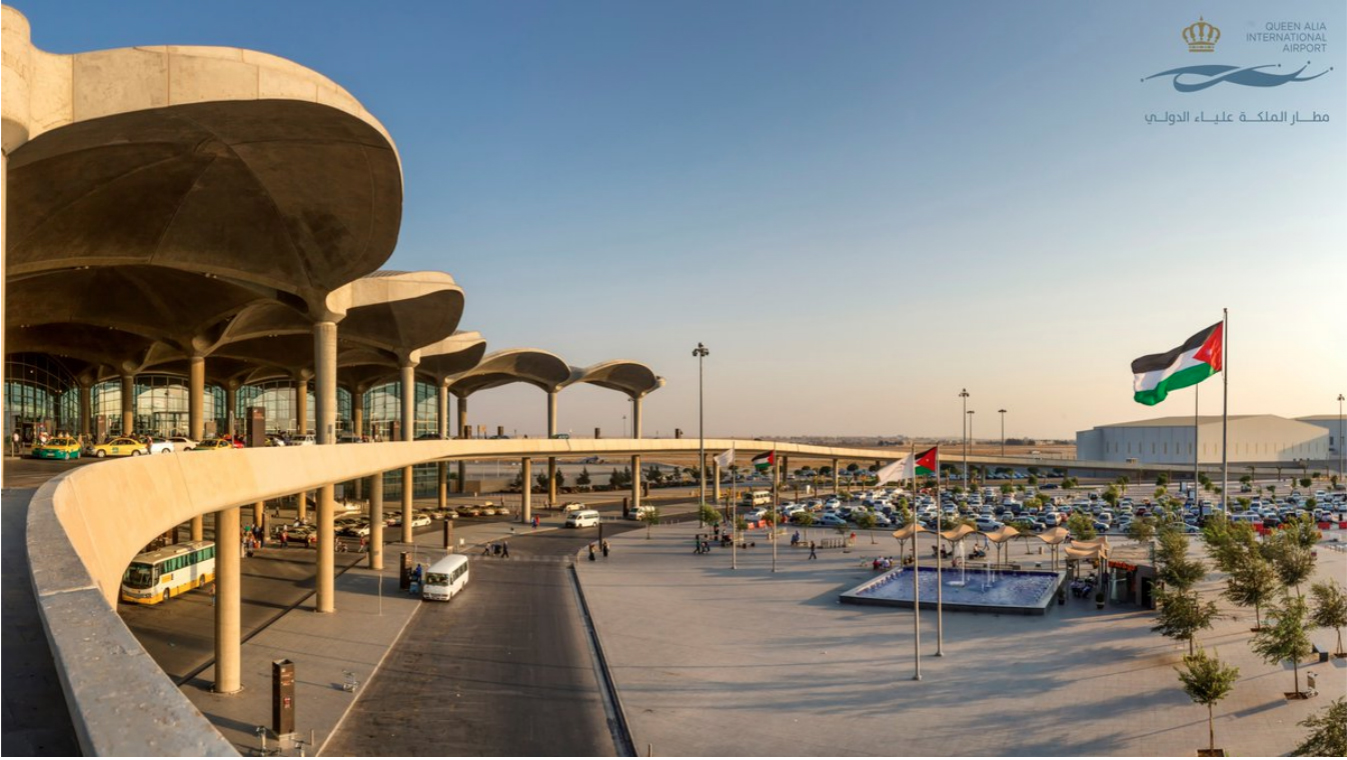 Since 2013, QAIA has been at the forefront of customer experience, which has resulted in several prestigious accolades from Airports Council International World (ACI World). In recognition of its dedication to service quality and passenger satisfaction, QAIA has topped the "Best Airport by Size and Region: Middle East" category for airports serving 5 to 15 million passengers annually based on the Airport Service Quality (ASQ) Survey and, most recently, earned the 2022 ASQ Award for the newly launched "Most Enjoyable Airport in the Middle East" category. 

QAIA also became the first airport in the Middle East to achieve Level 3 Airport Customer Experience Accreditation in acknowledgment of its continuous improvements in customer experience and services, in accordance with recommended practices and industry standards.

QAIA has also been steadfast in its climate action endeavors and adherence to the stringent Airport Carbon Accreditation (ACA) Program over the last decade. As a result, it became the first airport in the Middle East to reach Level 4+ 'Transition' — the highest level of the ACA Program – and is a two-time recipient of the ACI Asia-Pacific Green Airports Recognition.

As a socially responsible, eco-conscious airport operator, AIG established Airport International Group Foundation (AIGF) in 2019 to consolidate its wide-ranging CSR efforts. Through AIGF and per the United Nations Sustainable Development Goals, AIG seeks to empower local youth, support the development of nearby underprivileged communities and deploy eco-friendly best practices and energy-conserving protocols, particularly in Al Jizah where QAIA is located.

Omar M Masri, Chairman of AIGF and Edgo's CEO, commented:

"It has been a privilege to have been involved, since the beginning, in the growth of QAIA. Its success, as one of Jordan's most prominent PPP projects, is due to the hard work and vision of all those involved.

"It is particularly satisfying to see the commercial success and growth of the airport, which has been achieved alongside a positive impact on the local community. Since 2013, Airport International Group has been committed to its role as a socially responsible and environmentally conscious Jordanian company that gives back to the community. Through AIGF, we have managed to complete a number of noteworthy projects and will continue to present new initiatives moving forward that will leave an even greater positive impact – in line with our long-term objectives".

Looking forward, QAIA aims to become a net-zero carbon airport by 2050 — in line with the global airport industry's long-term carbon goal, the Paris Agreement and the United Nations Sustainable Development Goals.