Tullow Oil, the leading oil and gas exploration and production company, has awarded a contract to upgrade and expand two camps in Uganda to a partnership formed by Edgo and GCC.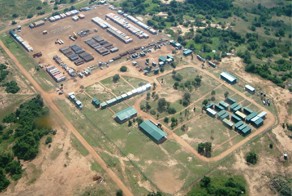 The project entails design, supply and construction of facilities for a 150 man camp in Kisinja in the Hoima district of the country and a 50 man camp in the Buliisa district. Both camps are situated in the Lake Albert basin.
Construction work on the camps is underway and will be completed during the third quarter of 2014.
Omar Masri, managing director of Edgo said:
"We are delighted to be working on this project. Edgo has a wealth of experience in this area, having built and managed oil and gas facilities in Africa and the Middle East, and we look forward to working with Tullow in Uganda."
Both camps will include accommodation, recreation areas, water and sewage treatment facilities, as well as kitchens, dining and laundry areas.