South Africa: Edgo Energy has announced that its application for exploration rights over offshore blocks in E Algoa and NW Pletmos, South Africa has been accepted by Petroleum Agency SA.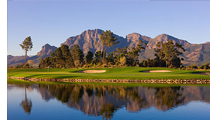 The exclusive exploration rights, which have been granted for three years and can be renewed for a further six years, cover blocks 3326D, 3327C, 3326B and part of block 3427A offshore Eastern Cape Province and blocks 3422A, 3422B and 3422D offshore Western Cape Province.
Working in partnership with OK Energy, Edgo Energy is now progressing work on Environmental Management Programmes for the blocks.