On Monday 13 November, Edgo Chairman, Munib R. Masri, was celebrated for his contribution to the growth of the Middle East region at the Arabian Business Awards in Dubai.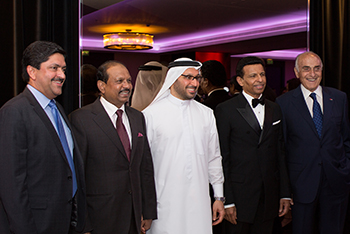 This year's Arabian Business Awards was a particularly special event as it coincided with the 30th anniversary of the ITP Media Group. ITP Media is one of the largest media companies in the Middle East with a portfolio of more than 100 titles, including CEO Magazine, Construction Week, Esquire, Ahlan! and Arabian Business.
To mark this anniversary, the company decided to honor the ten people who had made the largest contribution to the growth of the Middle East in the last 30 years.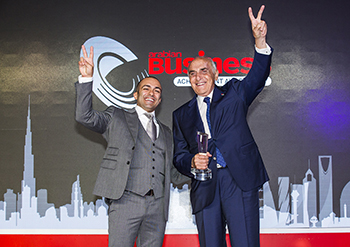 During the ceremony the former Prime Minister of Jordan, His Excellency Abdel Karim Kabariti, paid tribute to Mr Masri describing him as 'the ultimate gentleman, business leader and humanist'. In his acceptance speech Mr Masri paid tribute to Sheikh Zayed bin Sultan Al Nahyan and other UAE leaders for their forward-thinking vision and the legacy of philanthropy they have spread throughout the region. Along with MRM, other recipients of the honor included HRH Prince Alwaleed Bin Talal, HH Sheikh Ahmed, Mohamed Alabbar, Mohammed Alshaya, Sunny Varkey, HRH Sheikh Mubarak Al Sabah, Yusuf Ali, H.E Sheikha Lubna, and HRH Lama AlSaud.