As part of its strategy to empower young Palestinians, The Masri Foundation will be sponsoring the third annual TEDx conference on Saturday 10th July at Al Quds University. This year's conference has the theme, 'If not us, who?' and aims to inspire people to take action, step up and make their voices heard to create fundamental change, be it social, economic, environmental, scientific or political in the Palestinian community.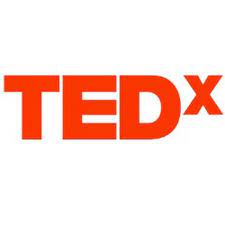 During the event, the audience will listen to inspirational stories from 10 agents of change, from many different walks of life, who have taken the initiative to lead and make a positive change to their communities. Among the speakers at the event are Jumana Kaplanian, a social activist and the founder of Psychology Spa, a non-profit company working for psychological awareness and psychoeducation in Palestine. Also speaking will be Abdullatif Gheith (known as the flying boy) who lost all his limbs due to meningitis. Along with his father Nidal, Abdullatif challenges, through his determination and love of life, our understanding of the concept of disability. For a full list of speakers and to register for the event please visit: https://www.ted.com/tedx/events/38236
Omar M Masri expressed the Masri Foundation's pride and honour at being part of this event. He underlined the importance of events like the conference in nurturing creativity, excellence and innovation in Palestine to bring hope and inspiration to young people.
The Masri Foundation sponsored the first ever TEDx event in Gaza in October 2015, called TEDxShujayea, which was organized by young people to tell their stories and show the world that despite the wars and neglect suffered by the Palestinian people, they have ideas and stories worth listening to and sharing. TEDx events are local gatherings where live talks and performances are shared with the community. TEDx events are fully planned and coordinated independently, on a community-by-community basis and run by volunteers.