The refurbishment of a school in Yemen has been completed with the support of the Munib and Angela Masri Foundation (MAF).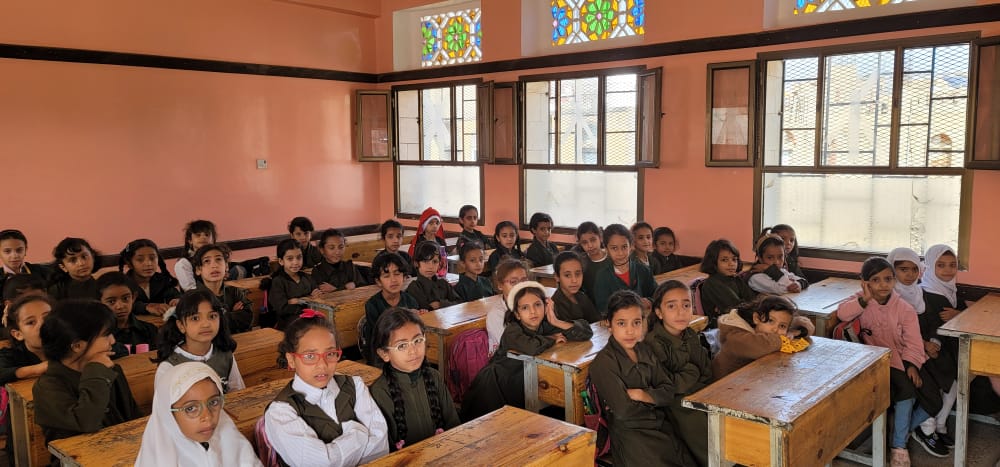 The Khawla Bint Al-Azwar school, a girls' school in Sana'a, has had its facilities upgraded thanks to sponsorship from the MAF. As part of the refurbishment, classrooms have been newly equipped and painted, new handrails, doors, and gates have been installed and restrooms have been renovated. A large, shaded area has been built in the school's playground to give shade to the teachers and pupils during the morning roll call. The Masri Foundation has also supplied new flooring for the principal's office, new laser printers, and bins for use throughout the school.
The humanitarian crisis in Yemen has deepened due to the ongoing war, which has entered its seventh year, with the education of children in the country being badly affected by both the conflict and the pandemic. Currently, 3.4 million children in the country are unable to attend school and 80% of Yemenis need humanitarian aid.
The Khawla Bint Al-Azwar school was built in 1987 and educates approximately 1800 girls from first to twelfth grade. In the last six years, the school has been damaged six times due to air raids. As part of its commitment to improving education and health services in the Arab world, MAF will extend its support to other schools in the country.
For more information on the Munib and Angela Masri Foundation please visit: www.masrifoundation.org
Edgo has been working in Yemen since 1986, as part of a joint venture with the Hayel Saeed Anam Group. For more information visit www.sslyemen.com