The Masri Development Foundation (MDF) celebrated 50 years of charitable work supporting the communities of Palestine and the wider region with a ceremony hosted by Al Quds University in Jerusalem.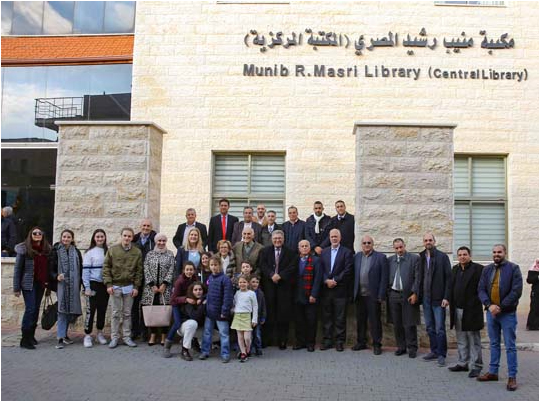 Edgo chairman, Munib R Masri, was honored by Dr Imad Abu Kishek for his role in supporting the University's academic and research work and his wider contribution to strengthening Palestinian society.
Since the creation of the Foundation, it has actively contributed to the development of Palestine, and the wider region, by supporting more than 700 charitable projects across healthcare, education, scientific research and economic and social empowerment projects.
Mr Masri attended the event accompanied by his wife, children and grandchildren and spoke of the importance of Al Quds University as a hub for science and culture within Palestine.
Al Quds is the only Palestinian University in Jerusalem and is home to the first medical school in Palestine and the first research center for Nanotechnology.