Kameel Kishek, the first Masri Fellow at the University of Texas' Jackson School of Geosciences master's program, recently celebrated his graduation with a master's degree in Energy and Earth Resources.
The Munib and Angela Masri Foundation created the prestigious fellowship at the University of Texas at Austin with a twofold goal: to build a lasting cultural and educational pipeline between Texas and the region of Palestine, Jordan and Lebanon, and to support education and research in water, land use, energy, climate and the environment.
Kameel, an engineering graduate from the Princess Sumaya University of Technology in Jordan, was chosen for the Fellowship in 2021, following a rigorous competitive process and was chosen due to his excellent academic record and notable extra-curricular activities, which included applications of artificial intelligence and computational data analytics to renewable power system analysis. Kameel had also had research published in a peer-reviewed journal.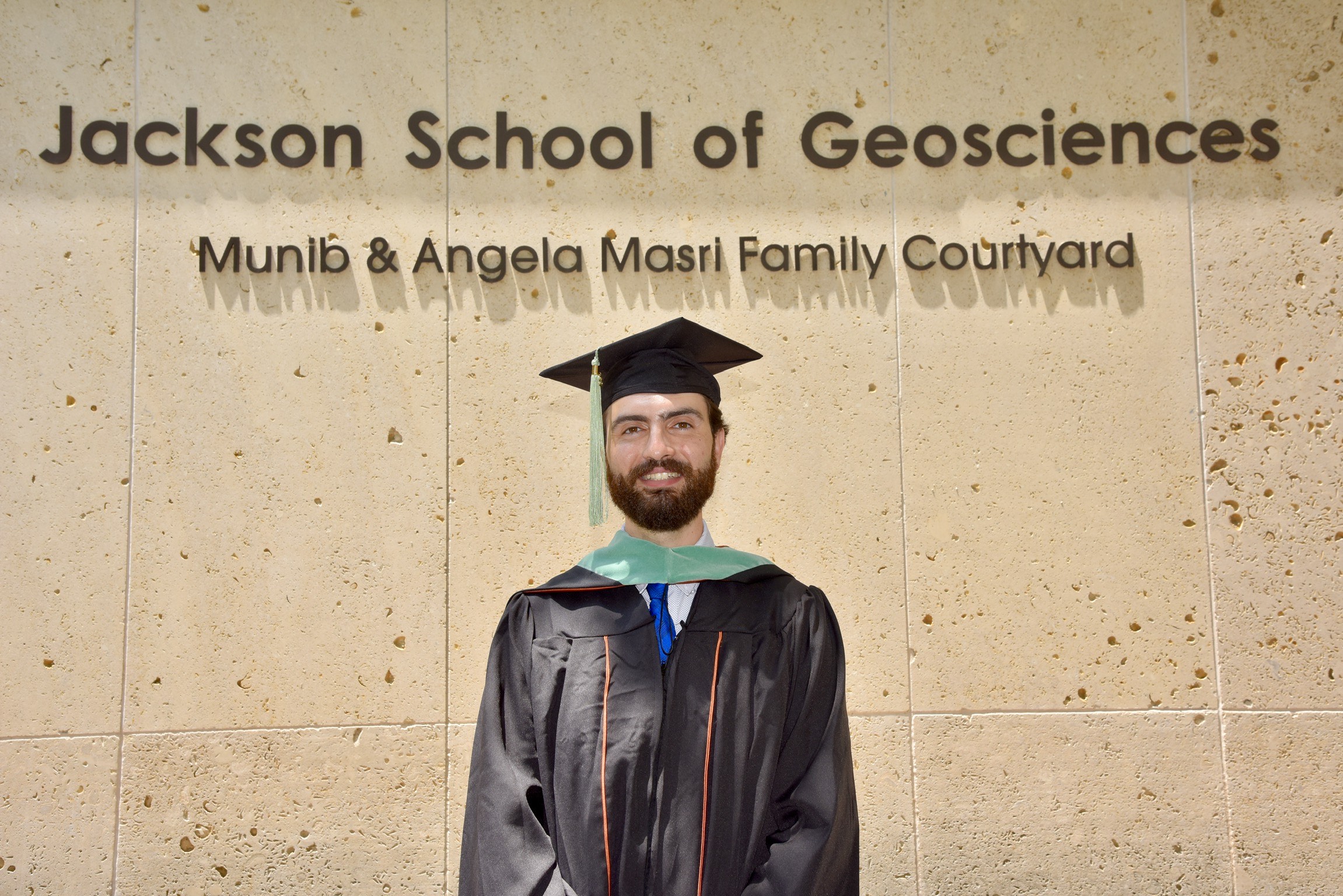 The graduate fellowship was set up by the Munib and Angela Masri Foundation in January 2020 with a multi-million dollar endowment that funds graduate fellowships for students who have attended an accredited university in Palestine, Jordan and Lebanon and are admitted to the Jackson School of Geosciences at The University of Texas at Austin.
The Jackson School of Geoscience at the University of Texas at Austin offers some of the most established and well-regarded geoscience programs in the world and seeks to advance the understanding of Earth, its resources and environment for the benefit of mankind. The Jackson School is pleased to offer educational opportunities to a growing body of graduate international students.