Edgo is proud to have been a supporter of this year's Amman Marathon which took place on the 5th October around the streets of the Jordanian capital.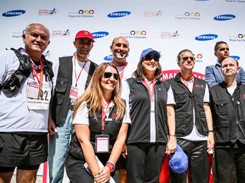 Organized by Run Jordan, the event, which includes a marathon and a 10km fun run, is now in its fifth year and attracted over 8,000 runners from around the world.
Tewodros Asfaw of Ethiopia won the men's race, with Ethiopian runner Mihiret Antoiyoseth winning the women's race. Edgo's managing director Omar Masri was also in action finishing the 10km course in a respectable time of 67 minutes. Omar is a founder and board member of Run Jordan (www.runjordan.com/about-us).
Next year's race will take place on 24th October 2014, starting at the Greater Amman Municipality and finishing at the Roman Amphitheater. For more information visit amman.runjordan.com.