Edgo Oman have been named "Best Customer Service" company at the Garlock Pipeline Technologies (GPT) annual distributor conference for the third year running.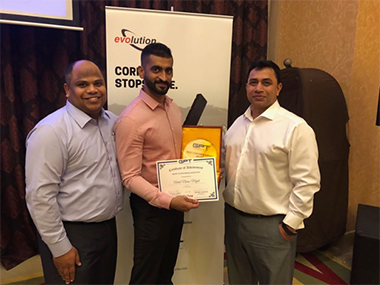 The conference, held in Dubai in April, brought together all of GPT's distributors. Edgo Oman's business development manager, Abdul Majid Nahas received the award on behalf of Edgo. The Edgo team's continued commitment and the high quality of their workmanship was commended by GPT's leadership and the partnership between the two companies was held up as a model relationship.
GPT is the world's leading manufacturer of critical pipeline sealing and electrical isolation products.