Edgo FMSi Fleet Tracking Solutions (EFM) has signed a five year master agreement with a major international oil company for both the provision of maintenance and software support for an In Vehicle Monitoring System (IVMS) in the Republic of Iraq.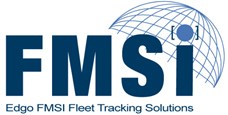 The scope of the agreement will see EFM provide an IVMS system that will generate data from a vehicle based on GPS information and other parameters.
The data from IVMS enhances security and health and safety management by identifying and correcting poor driving such as speeding, harsh cornering or entry into no go zones. Using the software, drivers can be monitored in relation to their past performance as well as being compared to other drivers in the fleet, allowing targeted driver training and the ability to develop customized driver safety policies.
The IVMS can also help to reduce fuel costs with fuel consumption tracking and route optimization. The IVMS' predictive maintenance software can extend the fleet's life by relaying fault diagnostics and engine information to the customer.
EFM, a joint venture between Edgo and Fleet Management Systems International (FMSi), is a leading regional provider of fleet management solutions.