A high-level, joint public and private sector delegation, which included Munib R Masri, Edgo Chairman, and the Palestinian Prime Minister, Mohammed Shtayyeh, visited Baghdad last week to further cooperation and trade between the two countries.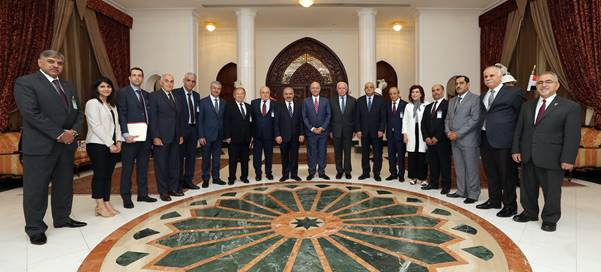 During the visit Dr Shtayyeh met with Iraqi President Barham Salih to discuss implementing memorandums of understanding and agreements between Iraq and Palestine.
The meeting was an important step in the Palestinian Authority's strategy to further plans to import oil from Iraq. Currently, Palestine has to import oil from Israel under restrictive economic agreements.
Following the meeting, the Iraqi government stressed its support for the Palestinian people, and its aim to ensure a just and comprehensive, political solution for Palestine.