At a ceremony on Tuesday 15th March, Munib R Masri, Chairman of Edgo, signed an agreement with the Doha-based Organisation of Islamic Cooperation Humanitarian Funds (Ensany) to establish the Qudsona Endowment Foundation and cooperate on humanitarian and development projects in Jerusalem.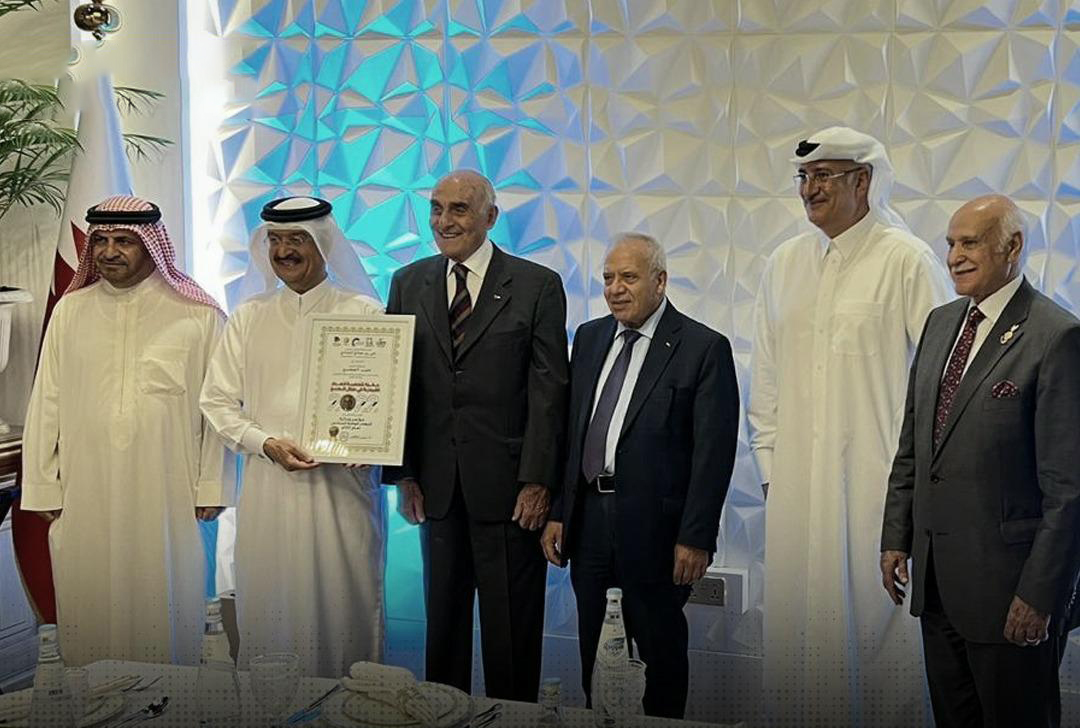 The agreement was signed between HE Chairman of the Board of Trustees of Ensany, Sheikh Dr Abdulaziz bin Abdulrahman bin Hassan al-Thani, and Mr. Masri, in his capacity as vice-Chairman of the Board of Directors of Qudsona. The signing took place in the presence of officials from both organizations and representatives of several initiatives in Jerusalem.
Speaking at the signing, Munib R Masri said:
"Our future efforts will focus on supporting education, sponsoring students, achieving economic empowerment, combating poverty, reconstructing Jerusalem, achieving community development, health support, and other projects.
The Qudsona Endowment Foundation is an extension of the AlQuds Fund and Endowment, which has contributed over the past years in strengthening the steadfastness of the Jerusalemite and protecting Jerusalem."
During the ceremony, His Excellency Dr. Mohammed bin Saif Al-Kuwari, the International Ambassador for Social Responsibility, awarded Mr. Masri the Personality of the Year award for 2022 for his outstanding work in the field.