Munib R Masri was named Achievement Figure of 2018 at a ceremony in Amman, Jordan, on 5 May organised by the Palestine International Institute (PII).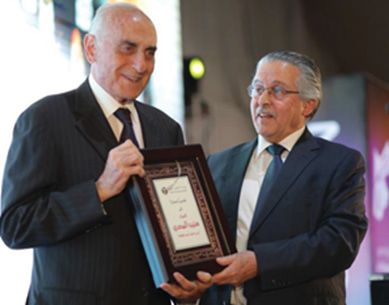 The award was given to Mr Masri in recognition of his significant contribution to the development of Palestine. The ceremony, attended by a large number of Jordanian and Palestinian dignitaries, was opened with a speech from Dr Assad Abdul Rahman, Executive Chairman of PII. Dr. Abdul Rahman highlighted PII's work during the past year, especially the achievements made in the education as well as medical sectors with the training of doctors.
Dr Abdul Rahman continued by praising Mr Masri's extensive history of contribution in Palestine and his unrelenting efforts to advance its social, philanthropic, and economic well-being.
The Palestine International Institute (PII) is the first and only Palestinian NGO to specialize in gathering academic and scientific information about communities of Palestinian origin living in the diaspora. For more information visit https://pii-diaspora.org.