Edgo Chairman and founder Munib R Masri was appointed, by decree of the President of France, to the rank of Officer in the National Order of the Legion d'Honneur on Wednesday 26 April at the French Consulate in Jerusalem.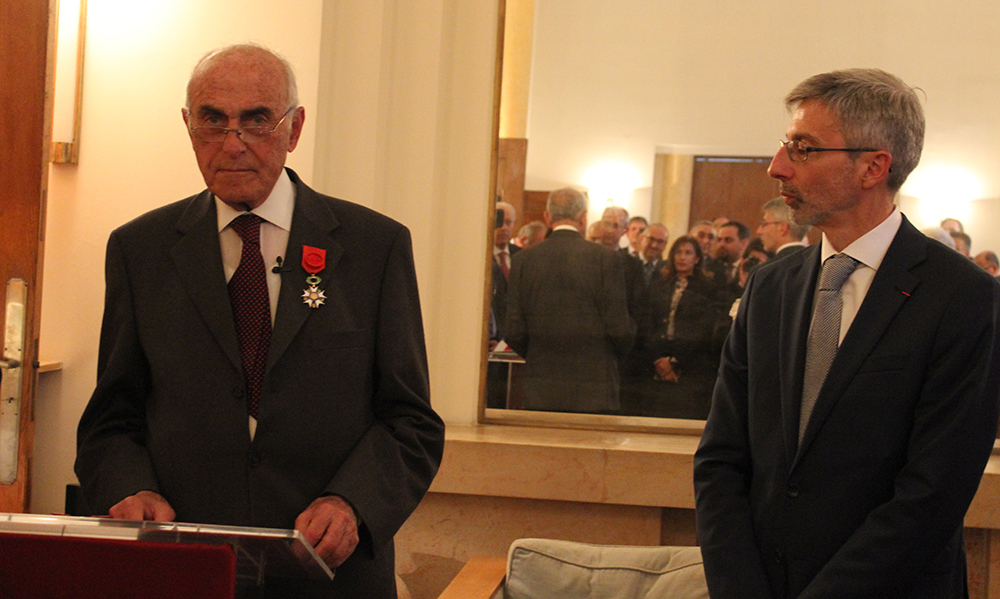 Established in 1802 by Napoleon Bonaparte, the Legion d'Honneur is the highest honor that can be bestowed by the French government and is awarded for excellent civil or military conduct.
Mr Masri is the first Palestinian to be given membership of the Legion d'Honneur.
At the ceremony, the French Consul to Jerusalem, Pierre Cochard, praised MRM for his work to bring peace to Palestine and said that the establishment of the Palestine Development and Investment Company (PADICO) had made an enormous contribution to growing the infrastructure and economy of the country. Pierre Cochard said that Mr Masri's tireless commitment to Palestine and peace in the Middle East was a message of hope for all young Palestinians.