This past week has seen Edgo's chairman and group managing director both travel to China to participate in a Silk Road business summit.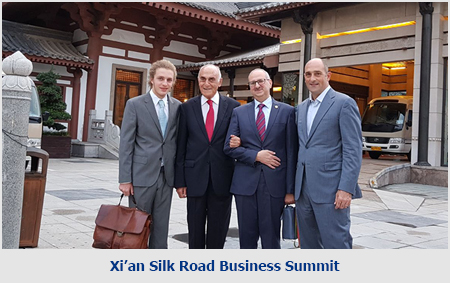 Held in Xi'an, one of China's oldest cities and the ancient starting point of the Silk Road, the summit took place from September 7-9. The international event attracted 600 participants from 70 countries representing 81 commerce chambers and organizations. Omar M. Masri participated in a panel discussion giving his perspective on how the private sector in the Middle East & North Africa (MENA) region can become more engaged in the One Belt, One Road initiative (OBOR); with Jordan as a model country that has successfully utilized the public private partnership (P3) model, he urged the creation of a regional P3 fund targeting MENA OBOR infrastructure projects.
OBOR is a 68-country strategy for trade-boosting infrastructure projects along two routes – one which follows the ancient Silk Road from China through central Asia and the Middle East to Europe and the other linking China to southeast Asia and east Africa by sea.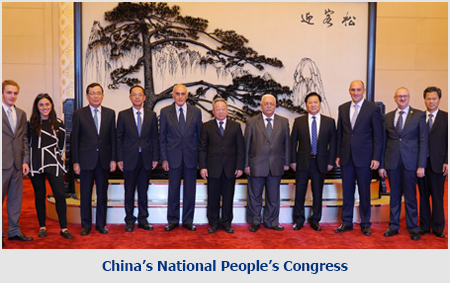 Edgo chairman, Munib R. Masri was a panelist in a discussion about the significance of culture and cultural exchange within the Silk Road initiative looking at how museums in countries along the route can co-operate and foster deeper cross-cultural harmony and understanding.
Munib R. Masri is the vice-chairman of the Silk Road Chamber of International Commerce (SRCIC), a non-governmental trade body set up to promote the renaissance of the Silk Road.
After Xi'an, Edgo's chairman and group managing director traveled to Beijing at the invitation of China's National People's Congress (NPC), where they met NPC's Deputy Secretary-General and his colleagues.