Edgo is pleased to announce that it has signed a representation agreement with Solar Turbines for the territory of Iraq. The agreement includes New Engine Sales, Customer Service as well as the establishment of a Service Facility at the Edgo Services Center (ESC) in Basra.
Headquartered in San Diego, California, Solar Turbines Incorporated, a subsidiary of Caterpillar Inc., is one of the world's leading manufacturers of industrial gas turbines, with more than 13,900 units and over 1.7 billion operating hours in 98 countries.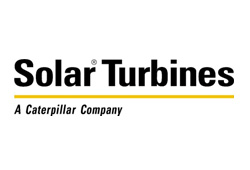 Products from Solar Turbines play an important role in the development of oil, natural gas and power generation projects around the world. Solar Turbines' products include gas turbine engines (rated from 1590 to 30,000 horsepower), gas compressors, and gas turbine-powered compressor sets, mechanical-drive packages and generator sets (ranging from 1.1 to 22 megawatts). Solar's products are found in many areas including production, processing and pipeline transmission of natural gas and crude oil and generation of electricity and thermal energy for processing applications, such as manufacturing chemicals, pharmaceuticals, and food products.
Products include six gas turbine product families, Saturn®, Centaur®, Mercury™, Taurus™, Mars®, Titan™, and 10 centrifugal gas compressor product families including both pipeline and production compressors. Gas Turbine Products range from 1-22 MW (1500-30,000hp).