Edgo has finalized the partial sale of its holding in Airport International Group (AIG), the concessionaire for the Queen Alia International Airport (QAIA). This comes as part of an agreement which will see current AIG shareholders exit their investment in the company, except for ADP International (ADPI) and Edgo who will remain as shareholders in AIG.
Edgo's decision to retain a stake in AIG is driven by the concession's past success and positive outlook as well as Edgo's long-term commitment to supporting the Jordanian economy.
The new structure of AIG will see ADPI, which operates 25 airports around the world, own majority shares of AIG. ADPI's co-shareholders will be Edgo, Meridiam and IDB Infrastructure Fund II.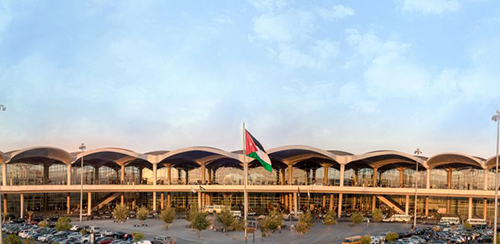 In 2007, AIG was awarded a 25-year Build, Operate & Transfer (BOT) concession to operate an existing terminal at QAIA and to construct a new one. AIG's founding shareholders are Abu Dhabi Investment Company (Invest AD), Noor Financial Investment Company, Edgo, ADPI, Joannou & Paraskevaides (Overseas), and J&P – Avax.
In 2017 QAIA welcomed 7.9 million passengers, an increase of 6.8% on the previous year. In the most recent Airport Service Quality (ASQ) Survey, the world's leading airport passenger satisfaction benchmark program, QAIA was named the best airport of its size (5-15 million passengers) in the Middle East.