On October 4 and 5, the Masri Institute at the American University of Beirut (AUB) held its 3rd International ASHRAE Conference on 'Efficient Building and Design'.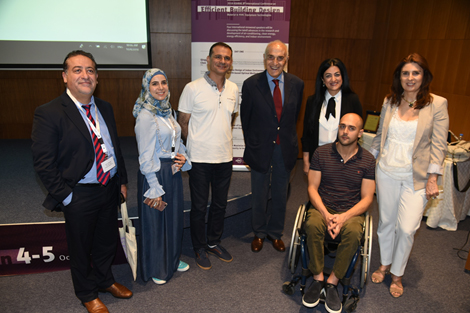 The two days of the conference saw 8 sessions with more than 35 presentations covering topics including, alternative energy use in buildings, energy conservation strategies and indoor air quality and thermal comfort.
Keynote speakers at the event included Qingyan 'Yan' Chen, professor of mechanical engineering at the School of Mechanical Engineering of Purdue University and Dan Hamza, executive director of Kigali Cooling Efficiency Program.
The opening event of the conference was held in the Jassim Al-Qatami Engineering Lecture Hall of the new, state-of-the-art Munib and Angela Masri building at the AUB and saw welcoming speeches by Dr Nisreen Ghaddar, Director of the Masri Institute of Energy and Natural Resources, and Munib R Masri, founder of the Masri Institute and Edgo chairman.
ASHRAE, founded in 1894, is a global society advancing human well-being through sustainable technology for the built environment. Through research, standards, writing and publishing and continuing education, ASHRAE aims to shape tomorrow's-built environment today.
For more information visit www.ashrae.org