Under its Applied Research and Innovation Fund (ARIF), the Al-Quds Academy for Scientific Research (QASR) has signed an agreement to finance a research project led by Dr. Mohammad Al-Tamimi from The Hashemite University in Jordan. The project, which went through four stages of scientific and technical review and evaluation, came first out of more than 50 research proposals in the field of medical, pharmaceutical sciences and health applications received from Jordan, Palestine and Lebanon.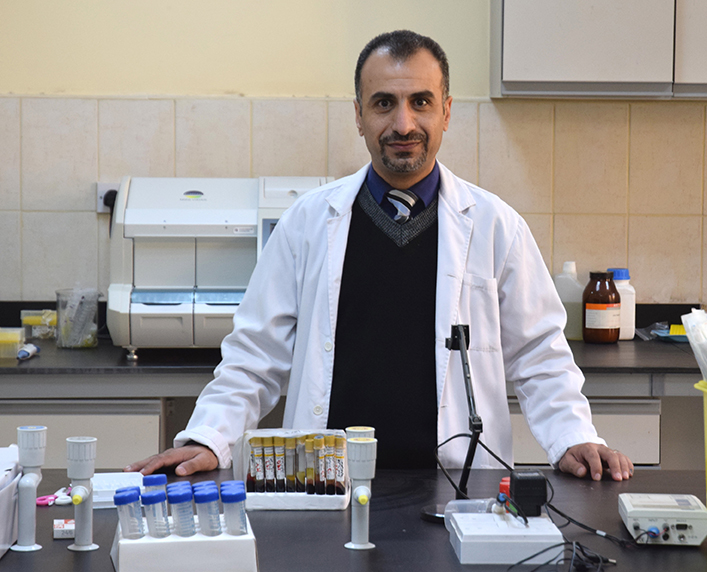 The research project, which will receive JD34,000 over two years, seeks to develop rapid and accurate diagnostic medical examinations using bio-treated paper, without the need for highly equipped laboratories and specialized staff. QASR's Applied Research and Innovation Fund (ARIF) program seeks to promote applied scientific research and innovation in the Arab world through diverse grant schemes.
Announcing the research grant to Dr. Al-Tamimi, Omar M Masri, Chairman of QASR said:
"We are very pleased to be able to support this impactful project and the distinguished team leading it. Its significance is clear, especially in the current circumstances with a global pandemic. At QASR we recognize the importance of supporting scientific research in the health and medical sector and the need for more involvement and funding from the private sector and local community institutions, to support researchers, scientists and innovators in the Arab world."
In response, Dr. Al-Tamimi expressed his gratitude to the Al-Quds Academy for Scientific Research for giving him and his team this chance to transform his research into a solution that will serve the community and added that Jordanian and Arab researchers possess the knowledge and ability to actively contribute to scientific progress if they receive the appropriate resources and support.
The Al-Quds Academy for Scientific Research is a non-profit institution sponsored by The Munib and Angela Masri Foundation and aims to support and develop applied scientific research and enhance research cooperation between Jordanian and Palestinian higher education institutions to enhance innovation and empower inventors and researchers in the Arab world.