Building on years of community support initiatives, Airport International Group, today, officially launched the Airport International Group Foundation (AIGF) – the executive arm of its corporate social responsibility (CSR) activities at the Airport International Group Center 'Herfati'. The event was attended by AIGF board members, Airport International Group senior management, Al Jizah municipality and community representatives and media personnel.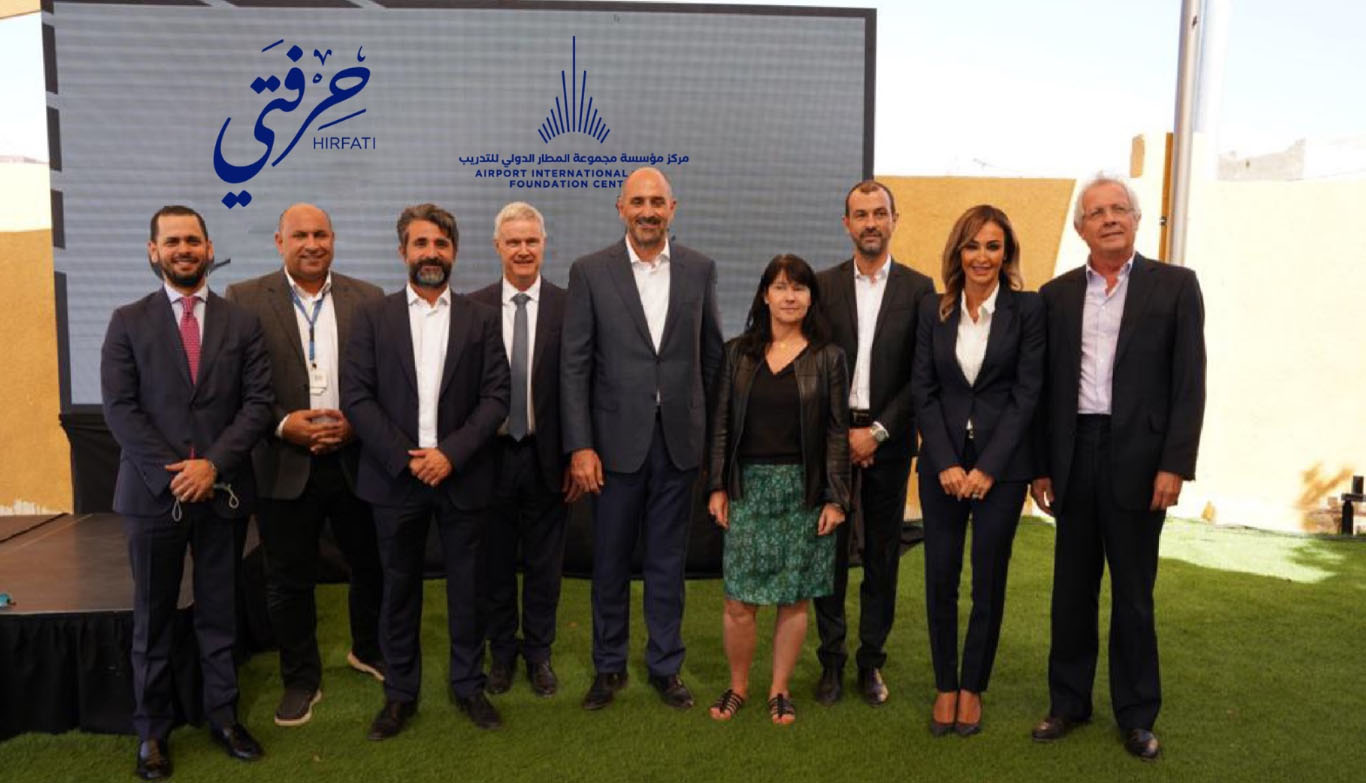 AIGF was founded in 2019 to consolidate the CSR efforts of Airport International Group within three key areas – youth empowerment, underprivileged community development and environment – in alignment with the United Nations Sustainable Development Goals (SDG) and in cooperation with several public institutions and local NGOs. To oversee AIGF operations, Airport International Group has also appointed a Board of Directors chaired by Edgo's Group Managing Director, Omar Masri.
"Since 2013, Airport International Group has been committed to its role as a socially responsible and environmentally conscious Jordanian company that gives back to the community. As such, we are incredibly proud to be officially launching AIGF, which seeks to systemize and scale many of the company's diverse philanthropic CSR efforts. Since the establishment of AIGF, we managed to complete a number of noteworthy projects, despite the challenges posed by the pandemic, and we will continue to present new initiatives moving forward that will leave an even greater positive impact – in line with our long-term objectives," commented AIGF Chairman, Omar Masri.
As investment in human resources has become a royal and national priority, AIGF centered its efforts during the early phases on youth empowerment, applying an area adoption methodology to advance the social and professional development of youth in Al Jizah, the area in which Queen Alia International Airport (QAIA) is located. Through education and vocational training, AIGF aspires to contribute to lowering unemployment rates in order to prompt economic growth and promote a prosperous future for Jordan.
Starting in 2019, AIGF renovated and expanded a training and rehabilitation center and restored a football field and two schools in Al Jizah – in partnership with Al‐Maydan for Community Services, a local non‐profit company that conducts various CSR projects across Jordan. During 2020, AIGF provided 36 young men and women from communities surrounding QAIA with three vocational training programs in mobile maintenance, barbering and hairdressing – based on a needs assessment of a sample of the local community.
This year, AIGF will kick off five vocational training programs for 56 young men and women across various fields – namely tailoring, cooking, hybrid car maintenance, hairdressing and photography and videography – and offer football training for 60 children. AIGF will also hold a sustainable agriculture course for 20 beneficiaries who will be introduced to backyard fruit and vegetable gardening. Additionally, AIGF will partner with the Arab Group for the Protection of Nature (APN) – an independent non-profit organization concerned with the conservation of the environment and natural resources across the Arab World – to plant 1,000 fruit trees for numerous families in nearby areas.
"Seeing so many capable youth benefit from our training programs and courses has been heartening, especially as graduates move on to establish their own businesses, secure employment and apply their newly learned professional skills to advance their communities. Such promising stories serve as testament to the impact that we wish to see among participants as they take steady steps towards creating a better life for themselves and their families. We cannot wait to build on these successes and cater to new groups of aspiring young individuals in our upcoming initiatives," added Masri.
– Ends –
About Airport International Group
Airport International Group is a Jordanian company comprising local and international investors with proven experience in airport rehabilitation, enhancement, operation and management. In 2007, following a transparent and open international tender, the Government of Jordan awarded Airport International Group a 25-year Build-Operate-Transfer (BOT) concession agreement to manage the rehabilitation, expansion and operation of Queen Alia International Airport (QAIA); consecutive winner of the Airport Service Quality Awards, the first carbon-neutral airport in the Middle East and Jordan's prime gateway to the world. www.aig.aero