Edgo Energy is pleased to announce that it has secured licences for the Qarordon and Surkhsimo (formerly called Karadum and Kyziltumshuq respectively) blocks in Tajikistan and has also signed a service agreement with Klarenco, a Moscow-based subsurface interpretation company.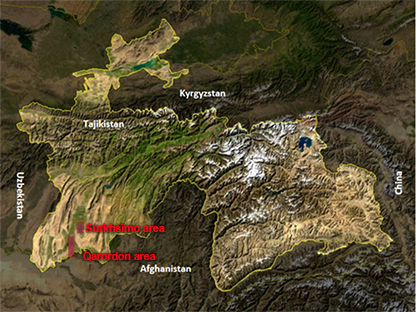 Klarenco has completed an integrated data review of all historical geological, seismic, exploration and production well logs in the areas, which included the interpretation of the data collected during a 2D seismic survey on the Surkhsimo licence area in 2011.
Edgo Energy's two blocks are located close to the Tajikistan – Afghanistan border and are part of the proven Tajik hydrocarbon basin. The production sharing agreement provides for a seven-year exploration period from November 18, 2013, and a thirty-year exploitation period (with two five year extensions allowed). The Surkhsimo licence area has produced gas and is connected by pipeline to the capital Dushanbe. Wells have been drilled in both blocks testing a mixture of gas and oil from the post salt horizons. The deeper pre-salt horizons have, according to the US Geological Survey, the potential for super-giant discoveries with multi billion barrels of oil equivalent to be found in the basin.
Tajikistan moved a step closer to becoming a significant energy supplier to China, the world's largest energy consumer, earlier this month, when construction began of the Tajikistan section of the China-Central Asia gas pipeline. The 1,000km Line D, as it is commonly known, will be completed in 2016 and will have a delivery capacity of 30 billion cubic meters of natural gas a year. This follows the CNPC and Total farm-in to the Bokhtar licence in the Tajik basin in June 2013.